Our Staff
Below you will find the bios for our capable staff. They contribute so much to the work of our firm, and they take excellent care of our clients.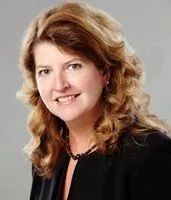 Molly E. Julian, Paralegal
Molly E. Julian was born and raised in Bay City, Michigan. She earned a Bachelor of Science degree from Michigan State University in 1983, with a double major in Employment Relations and Psychology, as well as a double minor in Economics and Political Science. She has worked as a legal professional in Traverse City for more than 36 years.